Refine Your Results
Beloved Bourbon & Rye
Bourbon whiskey is America's native spirit. It's a tightly regulated product that must be produced in the United States and has a few distinct characteristics. By far, bourbon is the most popular style of American whiskey and it's among the best-loved styles of whiskey worldwide.
The world of bourbon is complex and the brands are numerous. In order to fully appreciate bourbon, it's good to understand what defines this particular whiskey, what goes into distilling it, and how that relates to the whiskey in your glass.
Bourbon must be made with a minimum of 51 percent corn, which gives the whiskey a noticeable sweetness. Most bourbons, however, are made with over 70 percent corn. Grains like barley, wheat, and rye make up the rest of the mash bill (the mix of fermented grains that are distilled into whiskey). Rye provides a spicy note to bourbon whereas wheat provides a softer, sweeter note.
Showing 1 - 24 of 44 results.
Refine Your Results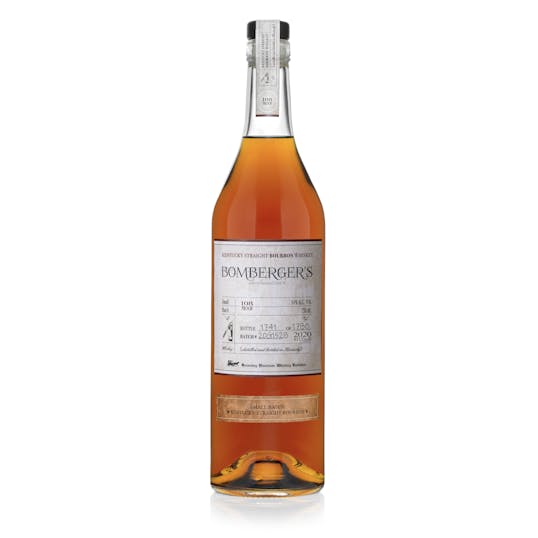 Bomberger's Distillery Declaration Small Batch Kentucky Straight Bourbon 2021 750ml
Bomberger's Declaration Distillery Bourbon honors the legacy of the former distillery known as Bombe…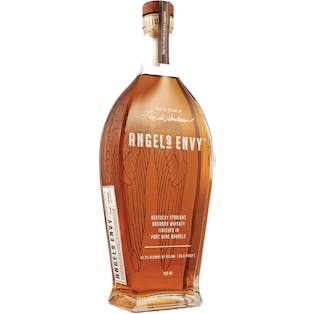 Angel's Envy Kentucky Straight Bourbon Whiskey 750ml
Gold color laced with reddish amber hues, nearly copper in tone. On the nose you'll detect notes of…
JOHN J BOWMAN SINGLE BARREL STRAIGHT BOURBON Single 750 ML 750ml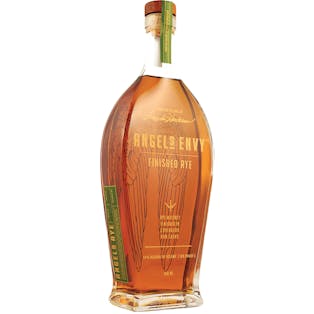 Angel's Envy Rye Whiskey 750ml
Crystal clear quality with a rich, reddish amber color. Aromas of citrus, caramel candy, maple sugar…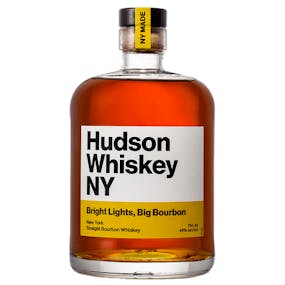 Hudson Whiskey Bright Lights, Big Bourbon 750ml
Never one to shy away from the spotlight, Bright Lights, Big Bourbon is a bold, grain-forward, no-ho…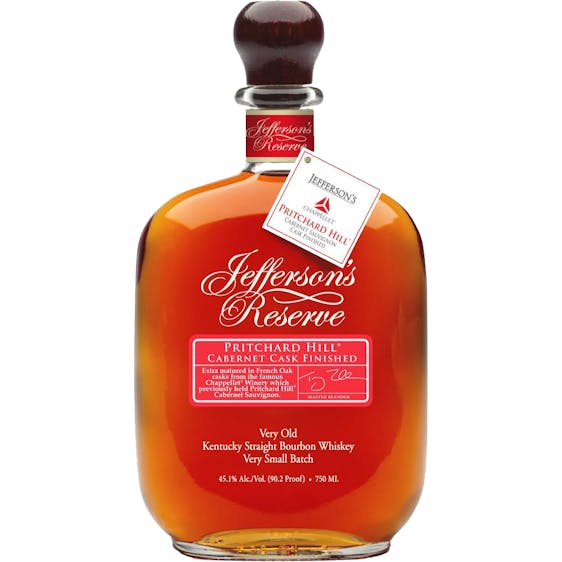 Jefferson's Reserve Pritchard Hill Cabernet Cask Finish Bourbon 750ml
To make our Jefferson's Reserve Pritchard Hill Cabernet Finish, we start with our Jefferson's Reserv…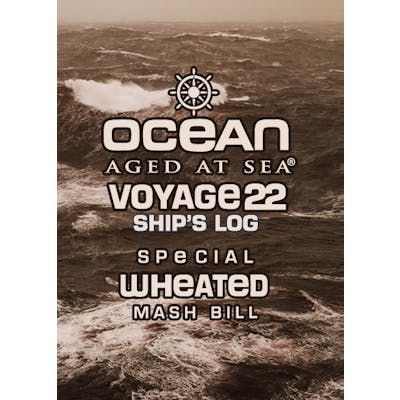 Jefferson's Ocean: Aged At Sea Voyage No. 28 750ml
Embarking on a cruise in the late summer rom Savannah is a pleasure as long as you are between tropi…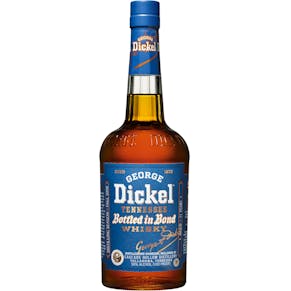 George Dickel Bottled In Bond 11 year old 750ml
George Dickel is excited to announce the brand's newest limited release - George Dickel Bottled in B…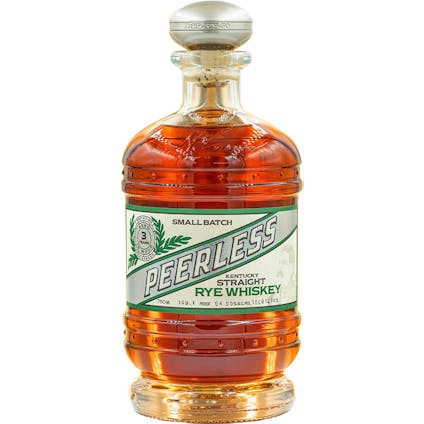 Kentucky Peerless Distilling Small Batch Kentucky Straight Rye Whiskey 3 year old 750ml
Peerless Straight Rye Whiskey is a well balanced Rye, bolstered by sweet tones of maple, brown sugar…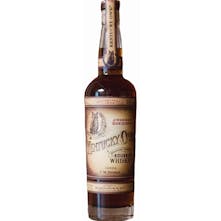 Kentucky Owl Kentucky Straight Bourbon Whiskey Batch #11 750ml
The new Kentucky Owl Bourbon Batch No. 10 is a blend of the distillery's oldest, oakiest, and most p…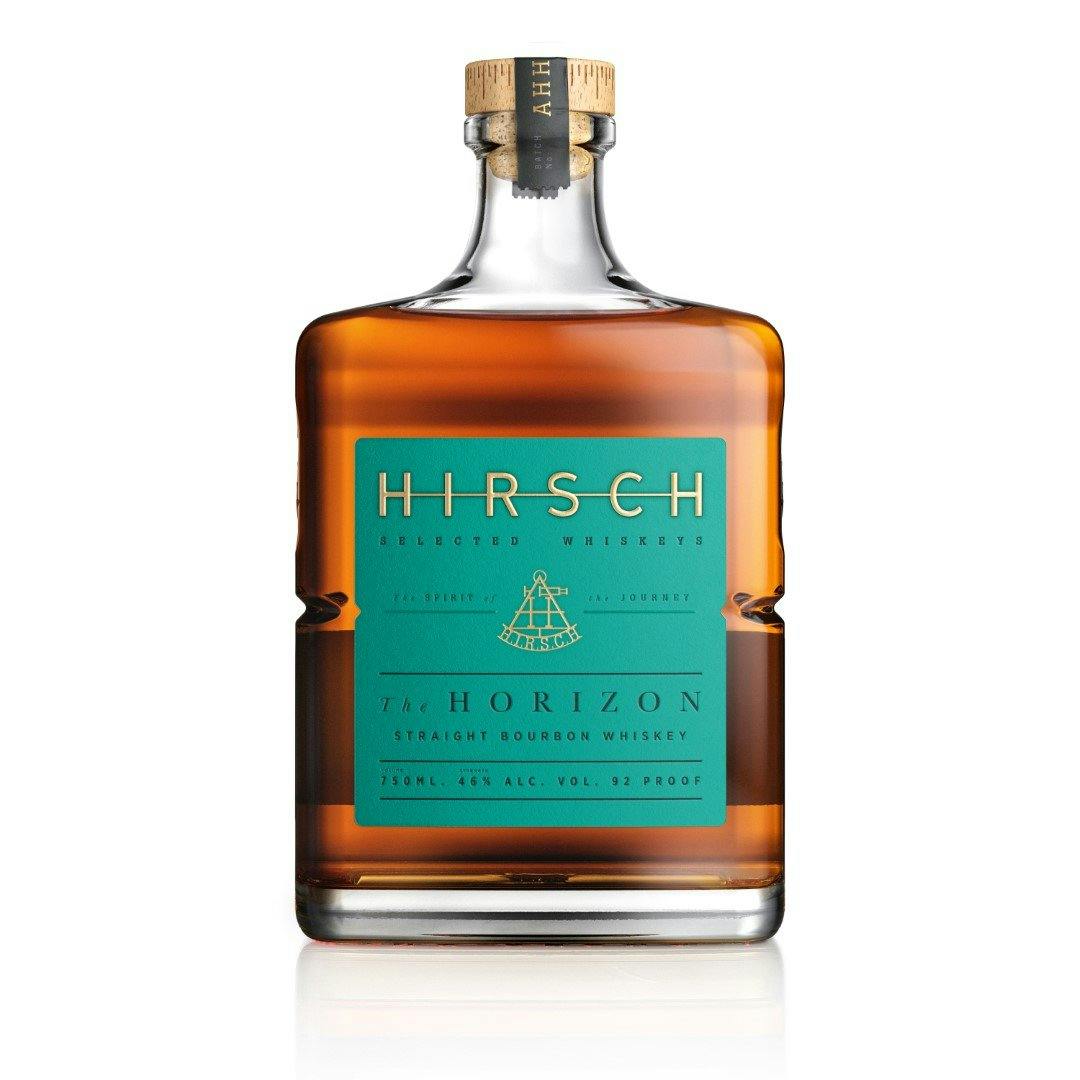 A H Hirsch The Horizon Straight Bourbon 750ml
Hirsch's newest offering, THE HORIZON, combines two straight bourbons distilled in Lawrenceburg, Ind…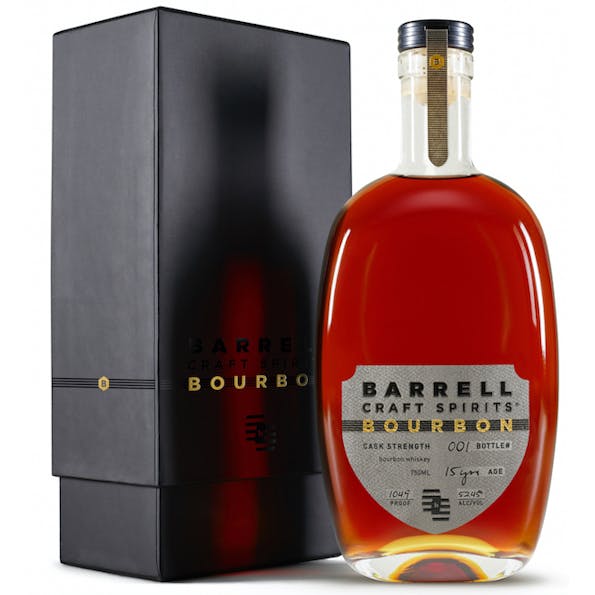 Barrell Craft Spirits Cask Strength Bourbon Whiskey 15 year old 750ml
Barrell Craft Spirits has unveiled the most recent release from its Barrell Craft Spirits Line, a bl…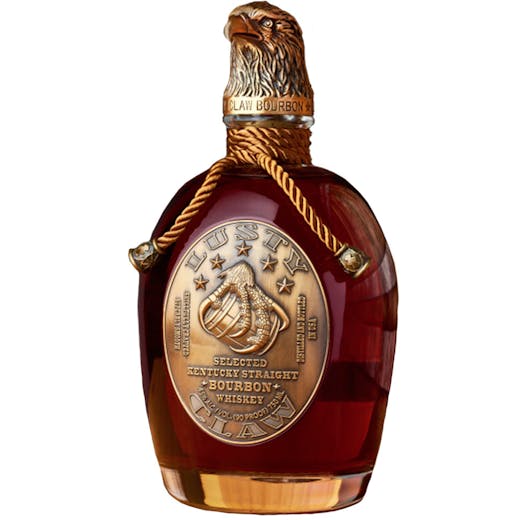 Lusty Claw Kentucky Straight Bourbon Whiskey 750ml
Not only one of the world's top bourbons, Lusty Claw is one of the world's best whiskeys. Created fo…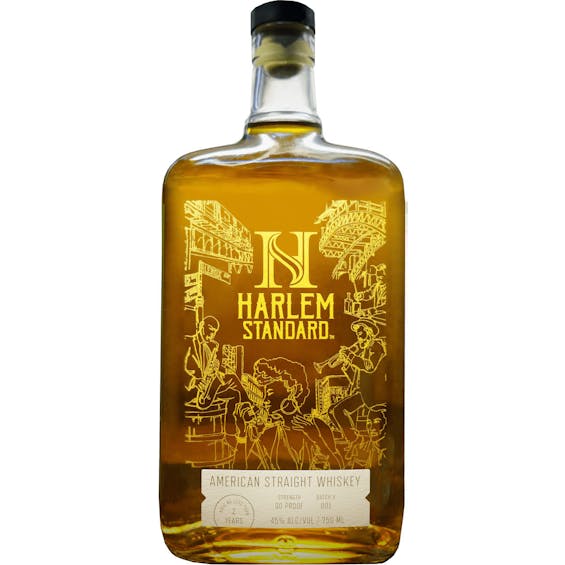 Harlem Standard American Straight Whiskey 750ml
Harlem Standard Straight American Whiskey is a higher proof blend of light whiskey and rye bourbon…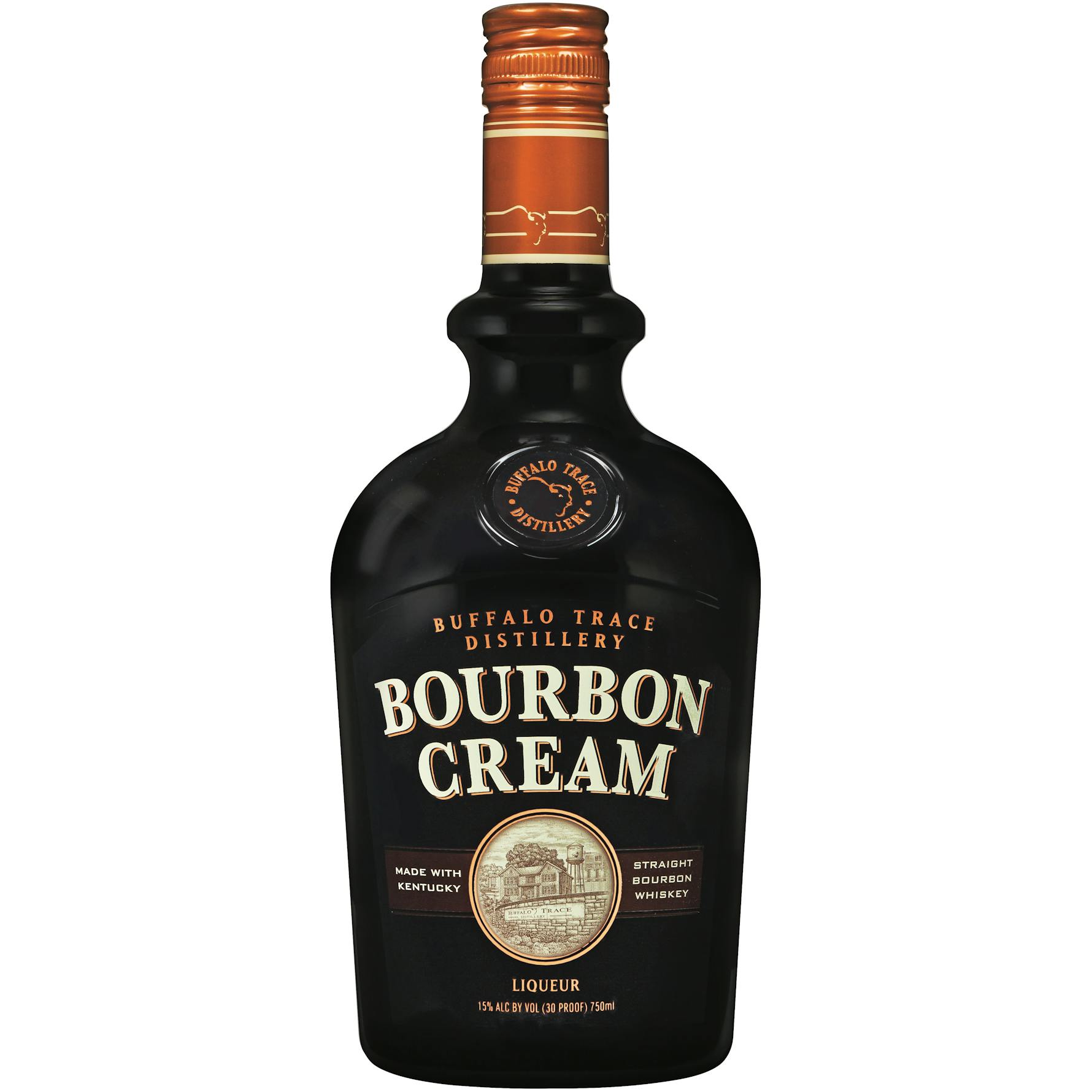 Buffalo Trace Bourbon Cream Liqueur 750ml
This liqueur is rich and sweet. The smooth taste of Buffalo Trace Bourbon compliments the creamy van…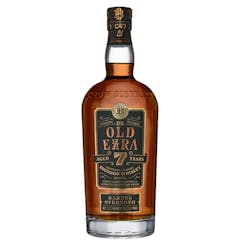 Ezra Brooks Old Ezra Barrel Strength Kentucky Straight Bourbon Whiskey 7 year old 750ml
We age this Kentucky straight bourbon in new, charred white oak barrels for seven years and bottle i…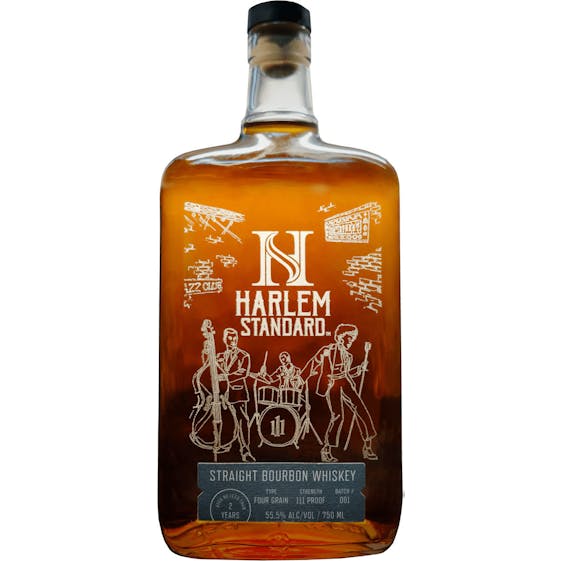 Harlem Standard Straight Bourbon Whiskey Four-Grain 750ml
Harlem Standard Straight Bourbon Whiskey is a high-rye blend created at Indiana's historic MGP disti…

Cooperstown Distillery Hall of Champions American Single Malt Whiskey Golf 750ml
Barrell Craft Spirits Barrell Vantage 750ml
Cascading layers of spice and toasted grain meet fruit and florality on a resinous nose bursting wit…
Blue Run Spirits Reflection 1 Bourbon 750ml
Bright Rainier cherries and creamy butterscotch on the nose. Fluffy pancakes and maple syrup on the…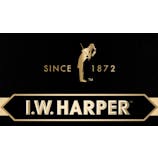 I.W. Harper Cabernet Cask Reserve Bourbon 750ml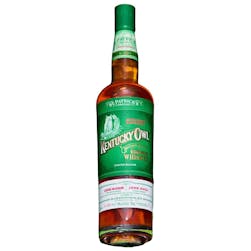 Kentucky Owl St Patrick's Edition 750ml
The Kentucky Owl St. Patrick's Limited Edition is a blend of Kentucky Straight Bourbons varying in a…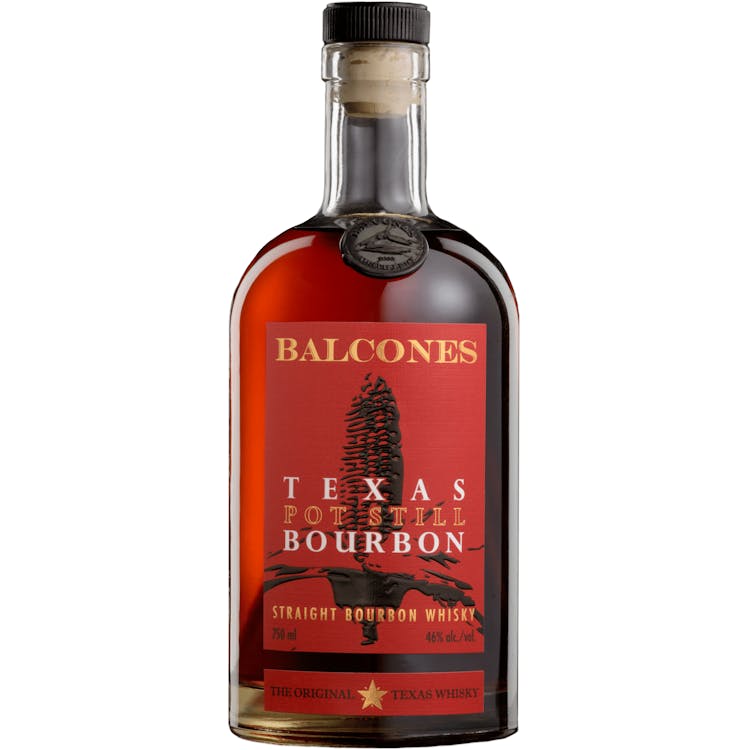 Balcones Texas Pot Still Bourbon 750ml
A nose of honeycrisp apples, toasted oak, kettle corn, graham cracker, oiled glove. Tastes of honey…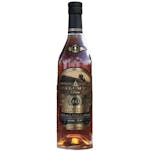 Calumet Farm Single Rack Black Bourbon Whisky 16 year old 750ml