Sparkman Wilderness Red Blend 2007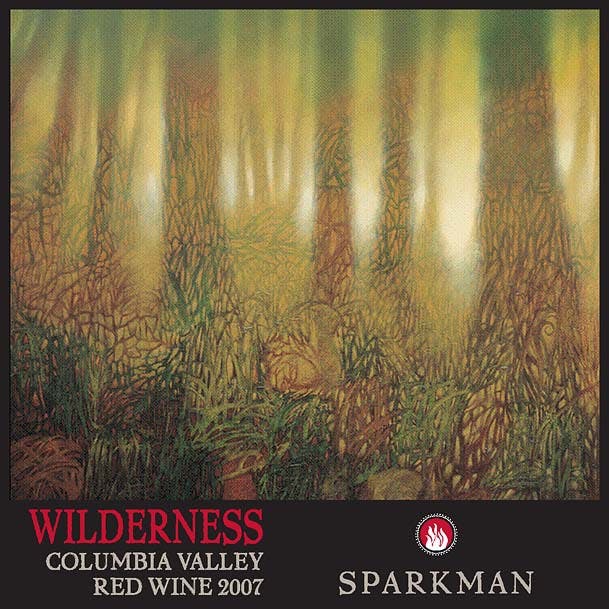 $29.99
Save $10.00 (33%)
$19.99
SKU 06100
750ml
Inspired by the birth of our first daughter Stella Mae (and later, her sister Ruby Leigh), we decided to have a life focused on family. Having just become new parents, we took some time to think about what our priorities and goals were, and how to attain those goals. Our top priority is to be parents who are always present for our children. We want to share our relationship with the earth with our kids, and to teach giving through doing. And of course, we want to have more control over our time (yeah right!). After plenty of family conversation, a winery seemed to make sense. We are privileged to have enduring relationships with the Pacific Northwest's finest growers and winemakers from many years in the restaurant community, many who have become great friends. With all that support, and even more from our parents, we started our little winery in 2004. Our style produces artisan handcrafted award-winning wines, some of them highly sought after. Contributing to our community and to causes that resonate with our family are another way that the wine world helps make our lives rich. In the future we hope to be known for the outlandish things we do in far away sunny places.
Wine AdvocateThe entry-level 2007 Wilderness Red Table Wine, a blend of 29% Syrah, 20% Merlot, 18% Cabernet Franc, with the balance Petit Verdot, Petite Sirah, and Cabernet Sauvignon is sourced from several AVAs and 10 vineyards. Medium crimson-colored, it shows off aromas of smoke, incense, herbs, leather, cassis, and plum. Medium-bodied, sweetly-fruited, and easy-going, this tasty offering has good balance and a fruit-filled finish. Drink it over the next 6-8 years.
Wine EnthusiastWilderness is Chris Sparkman's most affordable and most available wine, a mix of all the barrels and vineyards that go into his other reds. It is forward, loaded with mixed red and black fruits, and lusciously chocolaty. What it does not have is the focus of the other wines; this one's a lap dog, and wants to lick you all over.