Widow Jane o 10 year old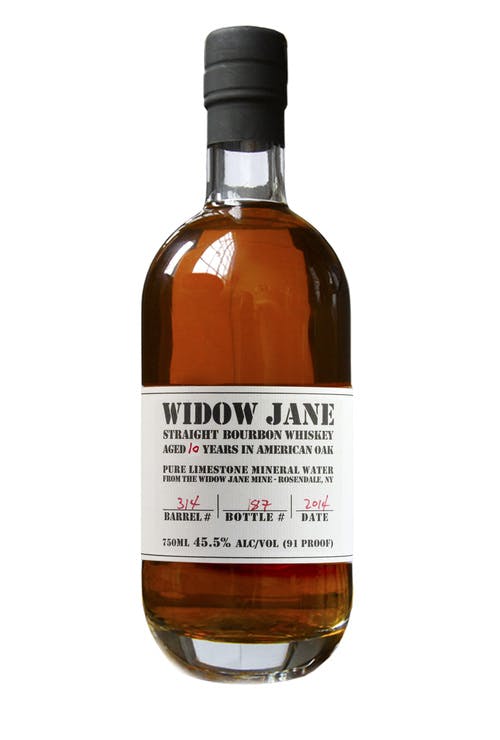 Unavailable
We're sorry, but this product is not currently available.
This 10 year whiskey is aged to perfection. It drinks like a 20 year bourbon with its deep cherry notes and light tannic finish.
Wine EnthusiastFrom chocolate maker Cacao Prieto comes an innovative Bourbon made with water from the Widow Jane mine in Rosendale, NY-an unusual limestone-rich source similar to those found in Kentucky. Aged for seven years in American oak, the spirit needs a little time to open up and coax forth vanilla and cola-like notes on the palate. Distinctly sweet on the palate, most of the flavor is on the finish, with a flourish of sasparilla, vanilla, cola and allspice.