Smooth Ambler Old Scout American Whiskey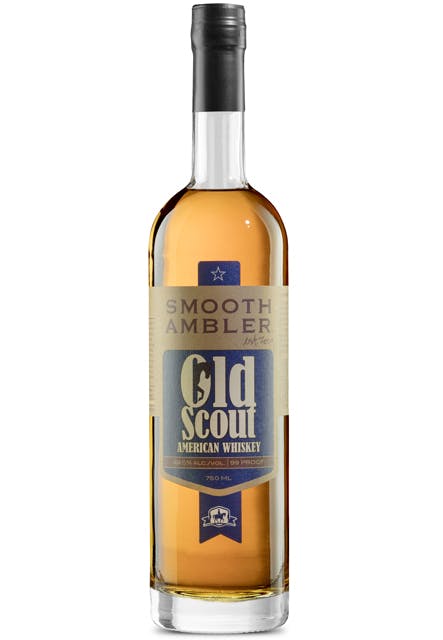 $49.99
Save $10.00 (20%)
$39.99
SKU 15951
750ml
Distillery Notes: Old Scout American Whiskey is a union of two whiskies distilled from classic bourbon mash bills. One is aged in new oak barrels and the other matures in rejuvenated, re-charred bourbon casks. While this unique aging excuses the marriage from being called bourbon, it shares all of the character and drinkability you would expect from a whiskey on the brink of being one.
Tasting Notes: Sweet, baking spice, cake icing, toasted graham cracker on the nose. Toasted wood and creamy corn, a hint of mint, and front of the mouth flavor on the palate.
Wine EnthusiastThis amber-hued, six-year-old Bourbon has a bright, honeyed, slightly peachy scent. On the palate, it has a sweet creaminess, very smooth and light, finishing dry and lovely with just a bit of spicy rye-like sparkle. A fine choice for Manhattans and other Bourbon-based cocktails.