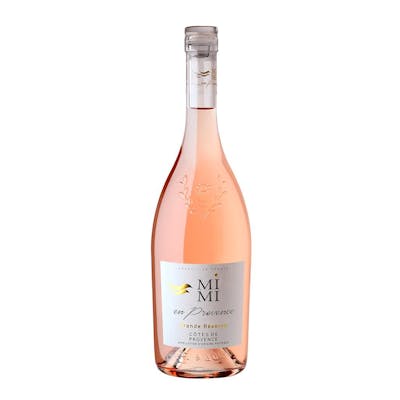 SKU: 53805
Mi Mi en Provence Grande Reserve 2020
---
$24.99
Save $8.00 (32%)
$16.99
---
MIMI is an affectionate Provenial nickname and a common term of endearment. The "MIMI en Provence" brand was created by Vins Breban company in December 2014. Highlighting the winemaking expertise of Vins Breban, MIMI en Provence is the product of only the best rose wines produced in partnership with different provençal wineries. The presentation of the wine is marked by its elegant bottle, its distinctive glass stopper.
MIMI en Provence is a fresh and well-balanced wine. Light pink in color with a pleasant after-taste that lingers nicely. Its nose is characterized by delicious hints of spring flowers and lemon flavors. On the palate, one will be struck by its flowery notes reminiscent of the flavors of crushed strawberry, lemon, and watermelon.
Perfectly accompanies an octopus salad with olive oil and balsamic vinegar, grilled rockfish, red mullet, and sea bream, as well as a Tagliatelle with Bolognese. It can also be very well appreciated as an aperitif.