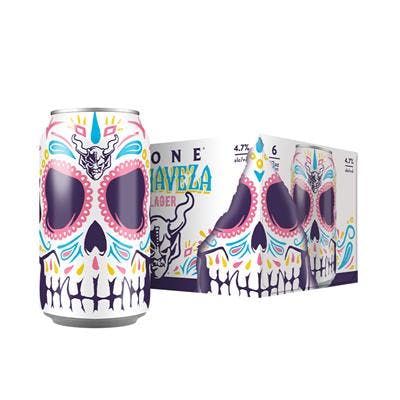 SKU: 54600
Stone Brewing Co. Buenaveza Salt & Lime Lager
---
Unavailable
We're sorry, but this product is not currently available.
---
In 1996, Stone Brewing was founded in San Diego County, just minutes from the border. Since then, influence from our southern neighbors has enriched and inspired us on our undying mission to brew bold, flavorful beers. One such inspiration is Stone Xocoveza, our imperial stout originally released in 2014 to bring the rich, complex flavors of Mexican hot chocolate to beer. It's with mucho gusto that we now follow with our take on a classic lager that is similarly inspired (and tasty) - Stone Buenaveza Salt & Lime Lager.
From a brewery best known for their love of India pale ales comes a Mexican-style lager brewed with fresh lime and sea salt. Stone Brewing was founded in 1996 just 17 miles from Baja California. The south of the border inspirations is evident in Stone's love of hot peppers in brewing, as well as Xocoveza Mexican hot chocolate imperial stout.
Brewer Ben Sheehan created this beer at Stone's World Bistro & Gardens Liberty Station.
Stone Buenaveza Salt & Lime Lager was born here in Southern California, which is vibrantly influenced by our neighbors to the south. SoCal's warm weather lends itself to outdoor activities year-round. From surfing our coasts, to snowboarding and biking in the mountains, off-roading through deserted lands, or boating and fishing in our lakes and rivers, this Baja-inspired lager is the perfect companion. Brewed with just the right amount of lime and sea salt, it's everything a lager should be - crisp, refreshing and full of flavor. The name is pretty simple: we took "Buena" for good and "-veza" from cerveza. Because we've always believed good beer is an important part of a good life. So raise a glass (or can) with us to the buena vida.