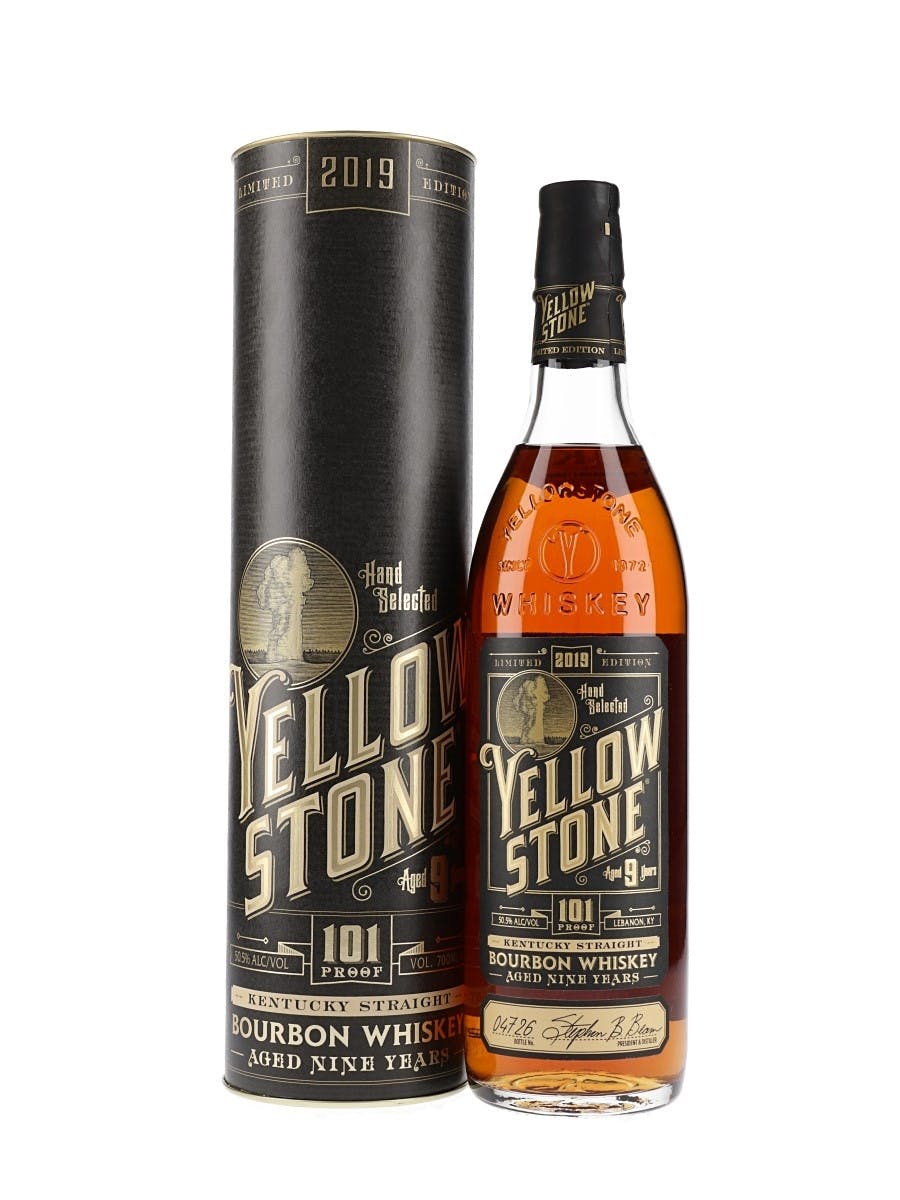 SKU: 54680
Yellowstone Limited Edition Kentucky Straight Bourbon Whiskey 2019
---
Unavailable
We're sorry, but this product is not currently available.
---
Limestone Branch Distilling Co. has impressed with its limited release bourbons over the past three years. Over this time they've reused, and more interestingly, re-charred the same barrels each year to finish their bourbon for their limited releases. Surprisingly, this didn't create a miss-mash of convoluted flavors but instead created a warm and potent-tasting whiskey that were some of my favorite finished whiskeys each year they were released.
In 2019, they took a different approach, and according to the company, poached some of their best 9 and 12-year-old barrels to create this year's blend.
This is a straightforward blend that presents its flavors well, is easy-drinking, but also might not necessarily blow you away. It definitely leans on the darker, heavier side of the flavor wheel with its oak, chocolate, and spice. Thankfully there are veins of sweetness throughout that provide a sudden and welcomed contrast. In any other year, this year's Yellowstone Limited Edition would probably make more of a splash. It just comes at a time when many other blends have been hitting it out of the park (Little Book Chapter 3, Lux Row Double Barrel, and Four Roses Limited Edition Small Batch). Still, that doesn't diminish what this release does well. It delivers a nicely constructed, and gentle overall intensity bourbon that makes it a really nice sipper.
Nose: Cherry, vanilla custard, oak, and light orange citrus. Warming and pleasant, with a gentle intensity.
Palate: Oak, dark chocolate, burnt caramel, dark sweet fruit, and leather. It has a soft delivery with a thin mouthfeel and tastes less than its stated proof.
Finish: Spice, oak, vanilla, and cinnamon. Medium length finish that is slightly dry with a slow ramp-up of heat.