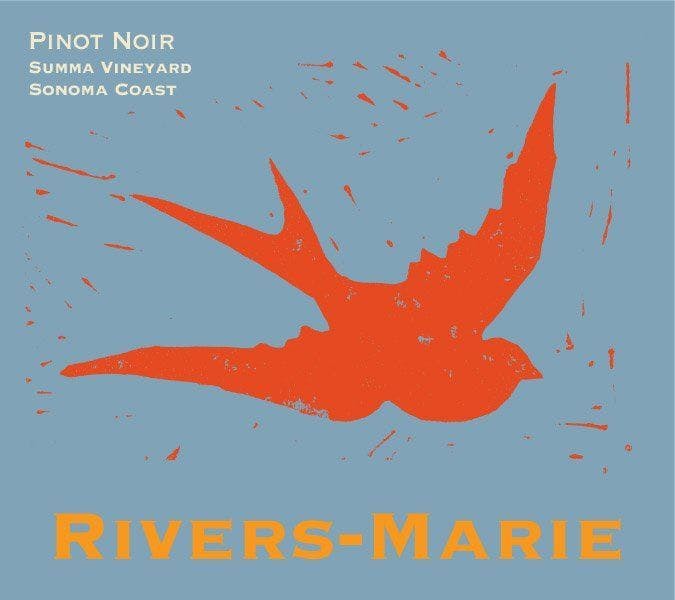 SKU: 54742
Rivers-Marie Summa Vineyard Pinot Noir 2018
---
$99.99
Save $20.00 (20%)
$79.99
---
The palate here is usually very deep compared to the Old Vines broad, initial appeal. With vine age, this wine is getting a little closer to its older sibling every year. It is still a more generous wine at release given its core of red fruit but all of the Old Vines elements are creeping into the palate. A savory edge has emerged the last few years that we think will only intensify with time. For all the dark cherry and plum, there are equal parts mint, licorice and pine resin. This bottling is still a more immediate drinker than Summa Old Vines but now at 20 years of vine age, the profile gap is closing. With more normal yields in 2017, we also were able to be more selective. Even so, we are happy to be able to actually offer some quantity of this wine to you. Most years, Mother Nature isn't so kind.
The classic 2018 Pinot Noir Summa Vineyard, which comes from the estate vineyard located far out on the Sonoma Coast (you can see the Pacific on clear days) is also brilliant, offering incredible notes of iron-laced red, black, and blue fruits as well as hints of pine forest, sage, bouquet garni, and spice. It has an almost bloody, meaty character, is medium to full-bodied, has an incredible sense of purity, and ultra-fine tannins. It's the finest vintage for this cuvée I've tasted.
The 2018 Pinot Noir Summa Vineyard is another gorgeous wine. In almost any other range, it could be the highlight, but the Rivers-Marie 2018s are brilliant across the board. In the glass, the 2018 offers a striking balance of floral intensity, fruit and structure. All of that makes the Summa the most complete and satisfying wine to drink in the early going. Rose petal, mint, exotic spice and earthy tones add complexity throughout.