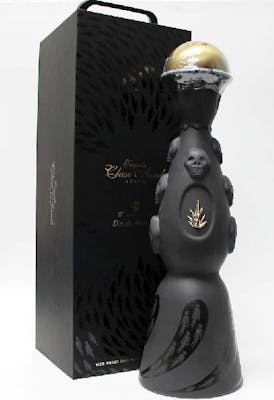 SKU: 57612
Clase Azul Dia Los Muertos Limited Edition Joven Tequila 2019
---
$14,999.99
Save $5,100.00 (34%)
$9,899.99
---
An ultra-rare expression from one of the most revered names in agave releases, this is the Day of the Dead collection from Clase Azul. Each vintage is released in custom, ceremonial bottles that change from year to year, with every release.
Clase Azul's Day of the Dead Tequilas are a collection of premium tequilas crafted to honor and celebrate the Mexican tradition of Día de los Muertos (Day of the Dead). These tequilas are meticulously made with the finest blue agave plants, carefully selected and distilled to achieve exceptional quality.
Each bottle in the Day of the Dead collection is adorned with exquisite artwork, inspired by the vibrant and colorful imagery associated with the holiday. The bottles are custom produced and decorated with intricate details, making them unique works of art that embody the spirit of Día de los Muertos.
Are you 21 years old, or older?