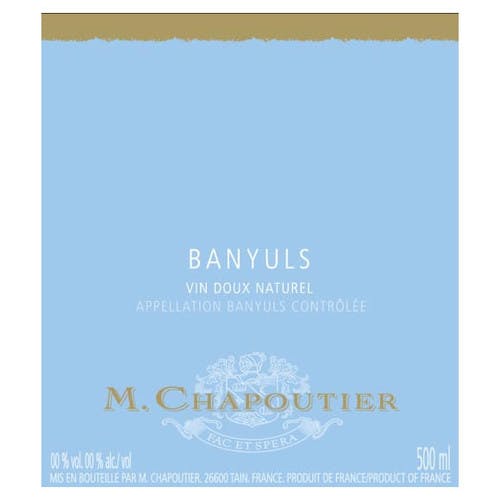 M. Chapoutier Banyuls 2015 500ml
A Grenache from Banyuls, Languedoc-Roussillon, France.
Dark garnet in color, this wine features the aroma of dried fruit, crystallized orange and pepper. F…
$29.99
Save $6.00 (20%)
$23.99
Elderton Golden Semillon 2015 375ml
A Sémillon from Barossa Valley, South Australia, Australia.
Style: Dessert, medium bodied. Colour: Luminescent straw. Aroma: Dried pear, apricots and figs. Flav…
$27.99
Save $6.00 (21%)
$21.99
Quady Essensia Orange Muscat 2015 375ml
A Orange Muscat from Madera, Central Valley, California.
Essensia Orange Muscat is a lightly fortified, aromatic sweet/ dessert wine. The experience of Essen…
$21.99
Save $4.00 (18%)
$17.99