Lamiable Blanc de Noirs Grand Cru 2012 750ml
A wine.

NY Yankees Russian River Valley Reserve Chardonnay 2012 750ml
A Chardonnay from Russian River Valley, Sonoma County, California.
The New York Yankees evoke some of the most resonant baseball words: tradition, success, and grandeu…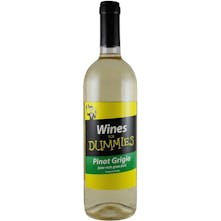 Wines For Dummies Pinot Grigio 2012 750ml
A White Wine from Delle Venezie, Veneto, Italy.
In Italy, food comes first, and the wine follows the food (we tend to follow both). This bright, gol…