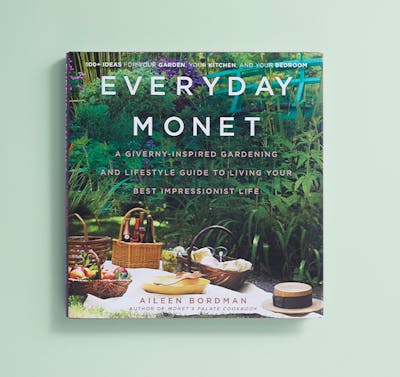 SKU: 55333
Monet's Palate Everyday Monet
---
---
Bring Monet's paintings and gardens to life using this gorgeously illustrated book that will teach you how to create a Monet lifestyle from your living room to your kitchen to your garden—from the documentarian and author of Monet's Palate Cookbook, with the support of the American steward and all the head gardeners at Giverny.
Aileen Bordman has long been influenced by the work of Claude Monet, one of the founders of French Impressionist painting whose esteemed works capturing the simple beauties of fin de siécle French life—from waterlilies to haystacks—have fetched astonishing sums at private auction houses and can be found in the greatest art museums around the globe. With direct access to Giverny through a pair of insiders…
Are you 21 years old, or older?