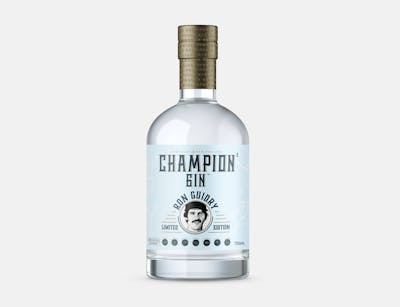 SKU: 57623
Championz Ron Guidry "Louisiana Lightning" Limited Edition Gin
---
---
Legendary Yankees pitcher Ron Guidry Hall of Fame and NJ resident Yogi Berra were best of friends throughout their career. Ron supports his friend's legacy and passion, at the Yogi Berra Museum and Learning Center based in Montclair NJ. The museum's education programs both in person and virtual, promote the values that made Yogi a national treasure - respect, excellence, perseverance, and teamwork - through interdisciplinary and series programs. This is an exceptionally limited release and is available only while it lasts here!
Ronald Ames Guidry, born August 28th, 1950, nicknamed "Louisiana Lightning" and "Gator", is an American former professional baseball player who, beginning in 1975, pitched 14 seasons in Major League Baseball (MLB) for the New York Yankees. Guidry was also the pitching coach for the Yankees from 2006 to 2007.
Guidry was a member of the World Series-winning Yankees team in 1977 and 1978, defeating the Los Angeles Dodgers both times. A 5-time Gold Glove Award winner and 4-time All-Star, "Gator" also received the American League Cy Young Award in 1978, winning 25 games and losing only 3. He served as captain of the Yankees beginning in 1986, retiring from the game in 1989. In 2003 the Yamkees retired Guidry's uniform number (49) and dedicated a plaque to him in Monument Park.
Are you 21 years old, or older?